Sustainable development at the heart of our actions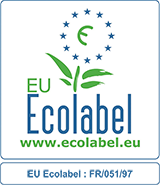 Clean transportation
Saving water
Our taps and toilets are equipped with water flow control systems.
We have put up posters to encourage our guests to make environmentally responsible choices: "Please hang your towels up if you would like to keep them. If not, please put them on the floor if you would like them cleaned. Let's all try to not waste water."
Energy efficiency
Most of our lighting was chosen because of its low energy consumption (low-energy lighting and LED lightbulbs).
Halls and shared facilities all have presence detection.
All of our electricity comes from sources of renewable energies.
Waste sorting
Most things we throw away can be recycled, from paper to cardboard without forgetting glass. The entire Vatel site has different recycling bins as well as posters explaining what goes where.
We no longer use plastic packaging materials and single-use products. We have body and hair care products in the rooms in large bottles.
To combat the use of plastic water bottles, Vatel Bordeaux has chosen the Castalie alternative, which filters the water from our distribution network in our hotel. Still or sparkling water is served in nice glass bottles.
Sustainable purchasing
Eighty percent of our products have eco-labels with the references of our chemical products.
All toilet paper, tissues and paper used in the offices are certified.
Linin and bedding are Oeko-tex certified.
The kitchens used short-circuit products and local produce, as well as organic produce.
Our daily goal: giving you the most comfort and the best quality of service with the lowest environmental impact.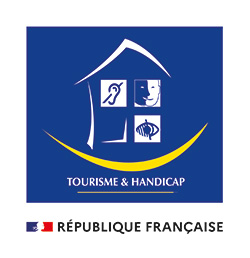 Our accessibility approach
The Hotel Vatel Bordeaux is committed to a quality approach to reception, accessibility and information for its customers thanks to the implementation of the Tourism and Handicap Label since 2018. Our objectives? To offer a quality welcome with respect to each individual, and to be open to all customers.
---
Our facilities
The hotel's entrance door opens automatically upon your arrival. It is equipped with a presence detector. Whatever your handicap, you can easily enter our establishment.
Whether you are a person with reduced mobility, visually impaired or hearing impaired, our elevators are accessible to you. Their width allows you to enter in a wheelchair. Their Braille buttons and audible floor announcements make it easier for you to get around. For the same purpose, your guide dogs can accompany you at no extra cost.
We have a room that is fully compliant with the standards for welcoming people with disabilities (width of doors, toilet with support bar, Italian shower with bathroom stool, remote control to adjust the temperature of the room, etc.).
Our superior rooms are equipped to allow people with one or more disabilities to access optimal safety and comfort. Thus, chairs are placed in several places in each room.
All of our rooms have a corded telephone with large buttons that is compatible with hearing aids. An indicator light also signals incoming calls.
How to come to the Vatel Bordeaux hotel
If you prefer to come by car, the Q-Park parking lot is equipped with several disabled parking spaces at the entrance.
If you come by streetcar, the hotel is located 50 meters from the 'Cours du Médoc' stop (line B).
If you come by bus, you have to take the line 45 and stop at 'Cours du Médoc'.
A strong partnership with the ESAT: ADAPEI 33
Still in this desire for integration and consideration of everyone, the Hotel Vatel Bordeaux has been committed since 2017 with the E.S.A.T ADAPEI 33 (French Support and Work Assistance Establishment) for the washing and packaging of the hotel's laundry performed 3 times a week.
This type of establishment welcomes at least 55% of disabled workers who cannot work in an ordinary environment. The term "ordinary environment" refers to companies, private or public institutions.